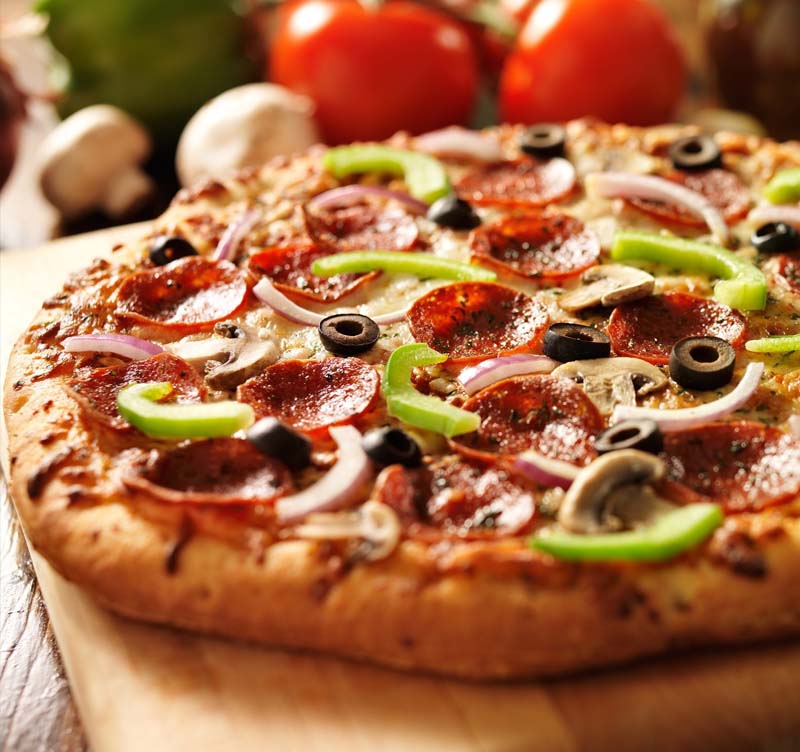 In this article, I describe straightforward ways to identify higher levels of tyramine in a few every day fruits and vegetables.
For the majority of us, certain odors allow us to determine when we should not consume particular foods anymore. The more pungent the odor, the more likely it is that the foods have gone bad. Unfortunately for migraine sufferers, it is not that easy. For us, the buildup of tyramine is one of the major triggers of migraine headaches.
How well do you know your migraine triggers?
We recently did an interview with the author of the new book the DATA Protocol, which provides migraine sufferers with a clear path to identify and eliminate triggers like tyramine. I would encourage each and everyone to read the 3-part series and hear from someone who, after years of struggle, came up with their own program because there was nothing out there that could help.
What is Tyramine
Tyramine is an example of a biogenic amine and builds up as the food ages and certain foods contain higher amounts of tyramine than do others. Sometimes there is no particular smell to alert us that we should avoid a particular food.
Cucumber
Cucumbers are used regularly in a lot of what we eat and most people know the larger variety known as English cucumbers. English cucumbers are much longer than Armenian or Persian cucumbers. In addition, English cucumbers tend to come wrapped in plastic. It is impossible to know how fresh the cucumbers are and, a lot of the time, the plastic can conceal the deterioration in the vegetable. Before you buy, make sure that there are no soft or indented dark patches. This usually signifies a higher than normal buildup of tyramine. If you buy an English cucumber after making sure that it contains no dark soft patches, but discover that the cucumber tastes bitter, you should shave the outer layer of the vegetable.
Although it is not tyramine related, this usually means that the particular cucumber contains higher than normal levels of cucurbitacin. This forms naturally in cucumbers but makes the fruit more acidic. For migraine sufferers, high levels of acidity will usually trigger migraine headaches. If you have bought Persian or Armenian cucumbers but discover after a few days that the cucumbers have a sticky or white shifting liquid on them, they are past their expiration date and should be thrown. If the cucumber only contains a small amount of the sticky substance, wash it and peel off the outer layer. The cucumber should be fine to eat.
For many of us, there is nothing more delicious than a crisp, red, and juicy tomato. Many varieties of tomatoes exist and they are consumed regularly in most of the dishes that we eat. Sometimes, I will grab a tomato, cut it in half, sprinkle a little salt and pepper on top, and eat it like an apple. It is fantastic. However, tomatoes, as most other vegetables, tend to go bad if unconsumed after a period of time. It goes without saying, that tomatoes need to be thoroughly washed before consumption. Due to the softness of the fruit, it is a favorite among garden pests and therefore may also have pesticides sprayed on.
When tomatoes start going bad, they will also develop dark and softer patches in certain areas. However, the defining characteristic of a tomato that contains higher levels of tyramine than normal is the relative softness of the fruit. I have a fairly easy test that I use as a rule of thumb. I will squeeze the fruit and if the flat side of my thumb goes deeper than one quarter of one inch, it is time to chuck the tomato. Remember to cut away any dark and soft patches if they develop and the entire tomato does not display the softness.
Equally important to remember is that the tomato is part of the nightshade family. For many of us with migraines, consuming nightshades can trigger severe episodes. This is another reason why tomatoes may be an issue.
As summer comes, high quantities of watermelon get consumed. Watermelon will contain high levels of tyramine after a certain period. Most people think that the outer shell of the melon will keep it fresh for weeks. This is simply not true. I will not leave a watermelon sitting outside of the refrigerator for longer than one week. Ideally, you want to cut up the watermelon immediately and put it in the refrigerator to keep it fresh. When temperatures reach 60 degrees or above, you should be careful storing the watermelon outside for long periods of time. If it is 80 degrees or hotter, cut up the melon within two days. I know a lot of sites tell you that a water melon will keep for two weeks but they are not migraine sufferers. Do not risk it!
Once you cut the melon, it should be the same color across the interior. As with the vegetables described above, darker patches usually signify deterioration and higher levels of tyramine. Just cut the melon in half and place both sides in the fridge. With the outer shell gone,tyramine will build up faster. If you suffer from migraine headaches, do not eat any watermelon that has been cut into pieces and has been sitting in the refrigerator for more than three days. Throw away any pieces that look darker than the rest.
Bananas may also need to be avoided for many migraine sufferers. The reason is that bananas will normally contain high levels of tyramine. But bananas also contain essential nutrients that help our bodies in a variety of ways. For instance, they contain vitamin B6, vitamin C, magnesium, and potassium. In addition, they are an excellent source of fiber. While there are different supplements that allow you to get many of the vitamins and nutrients that bananas hold, nothing beats the real thing. And, supplements do not give you the same satisfaction; quite the contrary. As a rule of thumb, the more green or light yellow the banana is, the less tyramine it contains. Naturally, this also tends to imply that the banana is less sweet but that may be a small price to pay for not getting a migraine headache.
It is usually a good idea to avoid bananas that have any brown patches on them no matter how small the patch is. Furthermore, if you plan on making banana bread because the fruit is starting to look less than fresh, you should think twice. You are not going to get rid of the tyramine by putting bananas in the oven.
This one in particular will have many of us going "you got to be kidding, right?" But just like every other fruit we discuss, strawberries go from fresh to not so fresh fairly quickly. How much time do you spend in the store picking out the right box of strawberries? Some of us hover over the station ten minutes, trying to pick out a box of strawberries that will last. Here is the thing. For migraine sufferers, this is not necessarily the best use of our time. Instead, learn how to distinguish between berries that can be consumed, ones that may need a little work, and the ones that should be thrown away. I have written s short article on strawberries to help you get started.
Conclusion
If you suffer from migraine headaches like I do, you always have to make sure that your fruits and vegetables are fresh. There are plenty of ways to spot aging foods that contain higher levels of tyramine. Before you do, a good starting point can be NHF's low-tyramine foods list. By being able to do so, you guarantee that you will experience fewer migraine headaches as a result of the foods that you consume.