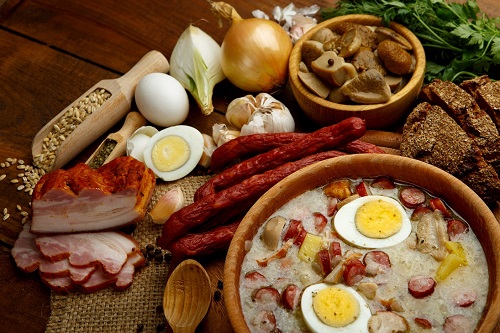 The National Headache Foundation's ("NHF") low tyramine diet helps migraine sufferers identify and avoid diets containing large amounts of the biogenic amine tyramine.  This list is a good starting point to identify certain foods with high tyramine content. Our approach should be to avoid only those trigger foods that cause migraines, while consuming the ones that do not. Now, this is easier said than done.
The low-tyramine diet
Tyramine occurs as a result of the food's aging process. Migraine sufferers, in general, can have problems dealing with biogenic amines.  The result is that, as migraine sufferers, we have to simply limit or avoid those foods that are high in tyramine. This is often not an easy task. Therefore, the work that the NHF has done is both beneficial and vital for those suffering from migraines. Since we as individuals have vastly different tolerance levels, many items on this list that say "allowed" might not be tolerated at all. Likewise, some food items listed under "use with caution" might be perfectly fine to consume. That is why the list only serves to begin the discovery process for your individual triggers.
Low-tyramine diet highlights
Some of the highlights are included below, with a link to the document.

ALLOWED
Milk
American Cheese
Coffee Cakes
Onions Cooked in Foods
White Vinegar
USE WITH CAUTION
Sausage
Corned Beef
Bologna
Any Meats with Nitrates or Nitrites
Sour Cream
Parmesan
Raw Onion
Avocados
Papaya
All Soups with Hydrolyzed Yeast, Meat Extracts, or MSG
Coffee & Tea
Scotch
All Chocolate Based Products
Apple and Other Fermented Vinegars
Odds and ends
Dairy can be difficult to consume for many suffering from migraines. Therefore, it may make sense to avoid most dairy at least initially. Items that have generally been sitting out at the store are likewise not recommended. Coffee and tea have a mixed track record. For some, caffeine can actually help with migraines. As a general rule, the longer the fruit takes to ripen, the likelier that it can act as a migraine trigger. Therefore, it is not surprising to find bananas and papaya on the list. But, I would also add watermelon and mangos to the list of fruits to avoid.
Try a diet with lower tyramine in order to lessen migraines.
References:
1. www.headaches.org/pdf/Diet.pdf – "Low Tyramine Headache Diet*"