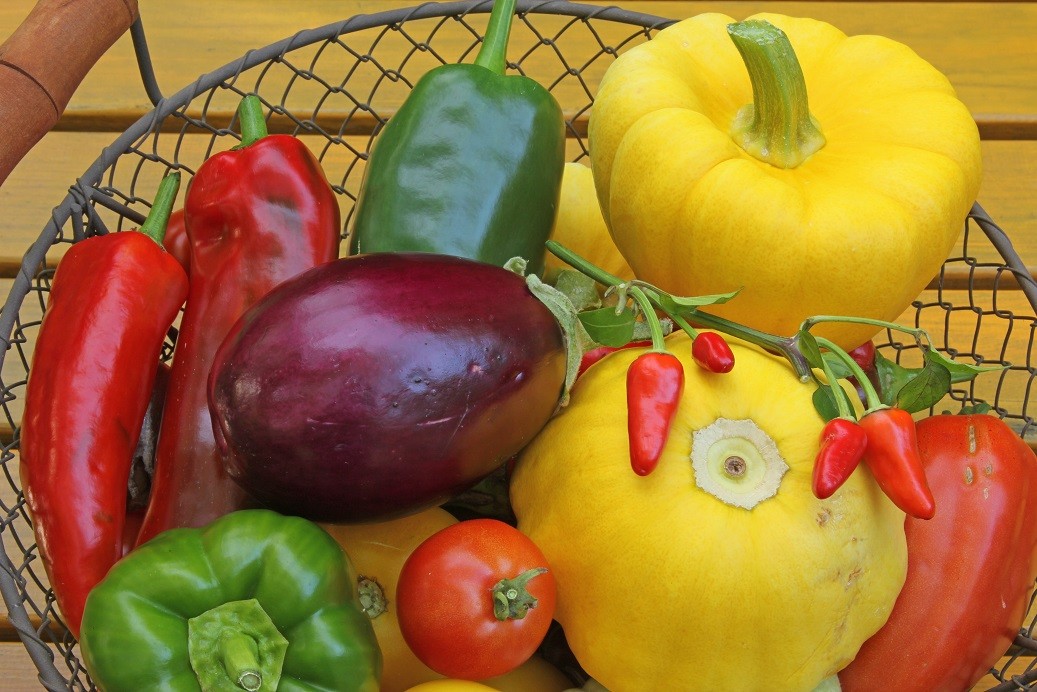 Should you avoid nightshade vegetables?
---
To avoid or not avoid the nightshade
Certain foods from the nightshade family can contribute to migraines. Widely consumed vegetables such as eggplant, potatoes, tomatoes, sweet peppers, hot peppers, paprika, and cayenne pepper are all part of the nightshade family of vegetables. In reality there are over 2,800 species of plants that belong to this group1. There are those who believe that migraine sufferers should avoid this group of vegetables altogether as the nightshade contains neurotoxic alkaloids that can trigger a migraine.  Neurotoxic alkaloids have also been found to impair muscle and joint function.
removing nightshades
I always enjoyed a variety of different foods from different cultures, especially the taste of  eggplant and paprika. Cayenne pepper used to be my spice of choice when preparing a meal. Unfortunately, I was forced to completely remove all of these nightshades, since they turned out to be significant migraine triggers. I found out that my digestive system was highly sensitive to the vegetables though the process of elimination. Interestingly, I discovered that tomatoes and potatoes did not act as migraine triggers. Most migraine sufferers will have to keep a detailed food journal in order to find those nightshades that need to be completely removed from your diet until the cause behind your migraines become clear.
does quantity matter?

While some say that it is possible to continue to consume nightshades in small quantities, I disagree. As migraine sufferers, we all have different thresholds that govern when a migraine will strike. As certain trigger foods are consumed, the threshold becomes lower and lower. In my case, even a small amount would trip the threshold, even if my migraine occurred two or three days later. You can read about my own experience here. Your goal should be to maintain a high threshold. This means completely removing an offending nightshade and only carefully reintroducing it back into rotation as you modify your diet.
does boiling help with nightshades?
Experts believe that you can reduce the amount of these toxic alkaloids in half, by boiling nightshade vegetables. Unfortunately, you will not be able to remove all of the toxic substances using high heat. While some people without migraines may be able to rely on this technique, it does not work for a migraine sufferer. Since a migraine is a neurological disorder, neurotoxic alkaloids can have a tremendous impact on those of us with migraines, even in very small amounts. Therefore, it is imperative to completely remove the specific nightshade from your diet.
listen to your own body and pay less attention to what experts say

While cayenne pepper is widely touted for its healing properties, I found that the pepper acted as a trigger. Since I was using it as seasoning in many different meals, it was difficult to isolate. It is also worth remembering that not all nightshades need to be removed from your diet. Many of the nightshade vegetables are an excellent source of necessary vitamins. Do your own research by carefully removing and reintroducing a particular nightshade, paying close attention to how you feel.
1.        www.whfoods.com, "What are nightshades and in which foods are they found?", http://www.whfoods.com/genpage.php?tname=george&dbid=62